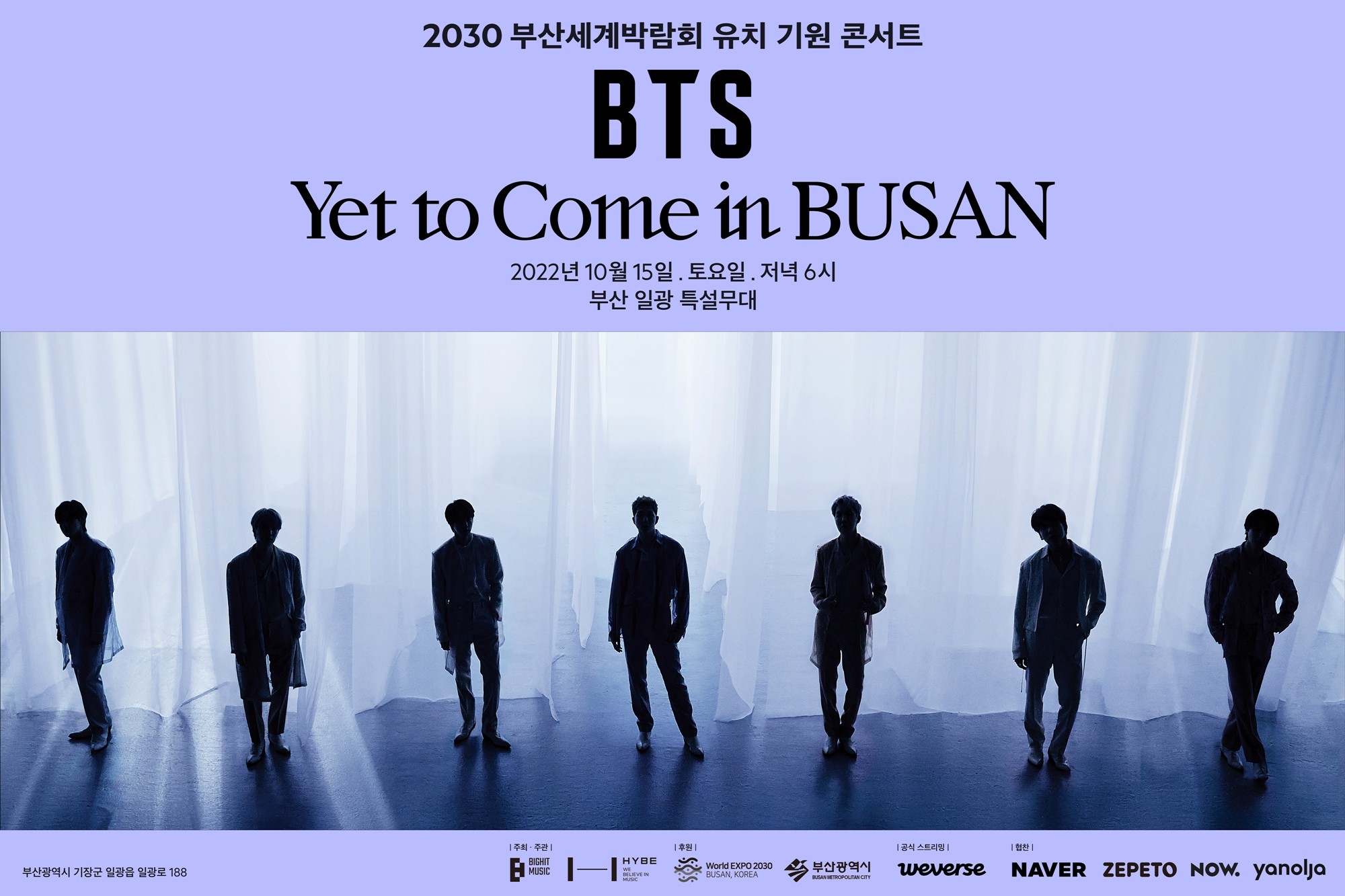 BTS全員出動,在釜山舉辦演唱會的消息已傳開。地點是釜山亞運會主賽場,時長90分鐘而且全席免費。
主要目的是助力釜山成功申辦2030世博會。
由於演唱會場所從原定的日光公演場改為釜山亞運會主賽場,所以門票預售日程也發生變化。普通預售自9月19日(週一)8:00PM開始,每人限購一張。
同時,BTS所屬經紀公司HYBE也計劃在釜山港國際客運站的露天停車場安裝大型屏幕和音響設備,不能到現場的粉絲和遊客可以在此觀看演唱會實況轉播(Live Play)。
1. 釜山亞運會主賽場演唱會
名稱 : 2030釜山世界博覽會申辦祈願演唱會 BTS《Yet To Come》in BUSAN
日期 : 2022年10月15日(週六) 6:00 pm
地點 : 釜山亞運會主賽場
時長 : 90分鐘
票價 : 免費
預售網站 : INTERPARK
可觀看年齡 : 9歲以上
2. 釜山港國際客運站停車場現場直播(LIVE PLAY)
日期 : 2022年10月15日(週六) 6:00 pm
地點 : 釜山港國際客運站戶外停車場
可觀看年齡 : 9歲以上
時長 : 90分鐘
票價 : 免費
相關信息 : WORLD EXPO 2030 BUSAN KOREA CONCERT BTS in BUSAN
指定席位觀看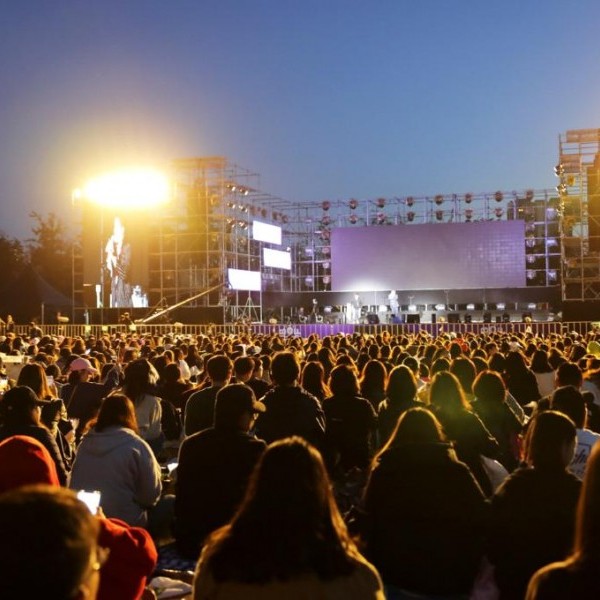 The Optimum Host for the World EXPO 2030
In June 2021, the Republic of Korea submitted a letter of candidature to the Bureau International des Expositions (BIE) for the hosting of the World Expo 2030 in Busan. Korea's second-largest city and greatest port city, Busan is an excellent choice for hosting the World EXPO 2030.
The City of Busan is eager to host World EXPO 2030 on the basis of "3Ws" : well-developed; well-placed;and well-experienced.
Busan, a bustling city of approximately 3.5 million residents, is located on the southeastern tip of the Korean peninsula.
The natural environment of Busan is a harmonious relationship of mountains, rivers and sea with hot springs scattered throughout the city.
Its geography includes a coastline featuring superb beaches, scenic cliffs and mountains, providing excellent hiking and extraordinary views.
Busan enjoys four distinct seasons and a temperate climate that never gets too hot or too cold.
Busan, with a size of 770.07km², is the second largest city in Korea. Its deep harbor and gentle tides have allowed it to grow into the largest container handling port in the country and the sixth largest in the world.
The city's natural endowments and rich history have resulted in Busan's increasing reputation as a world class city for tourism and culture. As such, it is becoming renowned as a hot spot destination for international conventions.
Copyrights (c) Korea Tourism Organization. All Rights Reserved.